After Dark: Goldilocks
After Dark series from Acrylicana®. Produced into jewelry on an indie level and sampled jewelry and other products by Apparel Dynasty (2010-2012) (now defunct).
Goldilocks After Dark. 2010.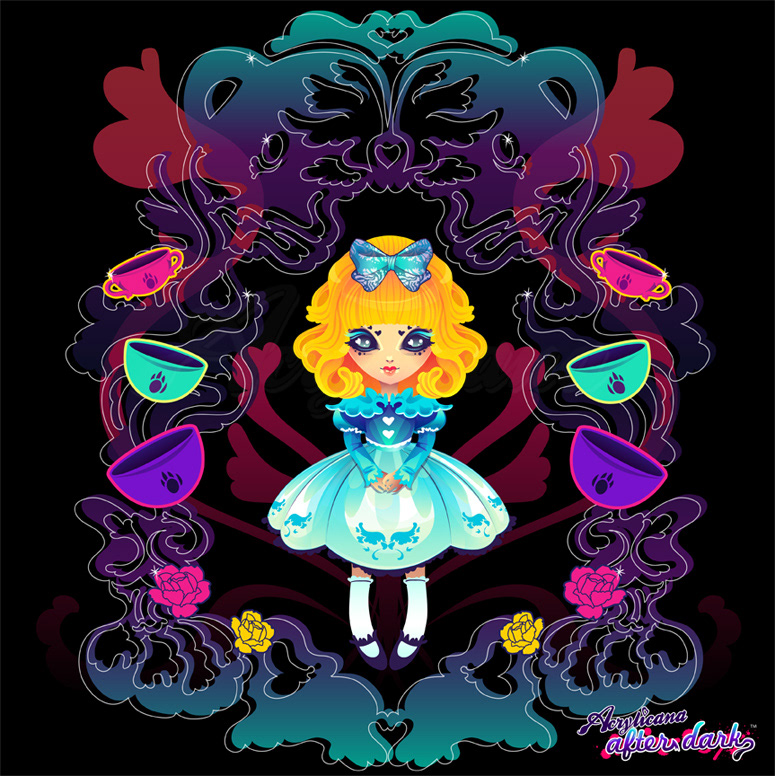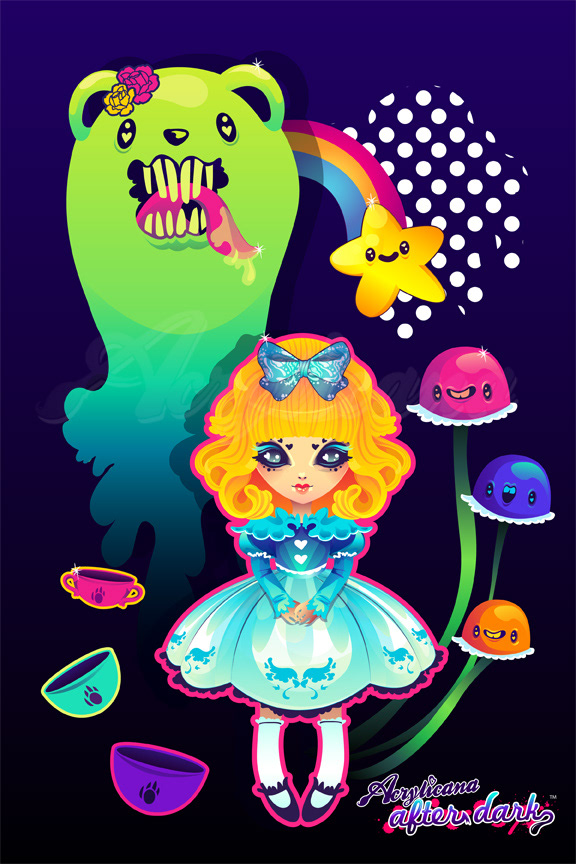 After Dark product concepts, some of which were Goldilocks designs. A handful of these made it to the sample stage. Only a couple shoe designs were eventually produced in 2011.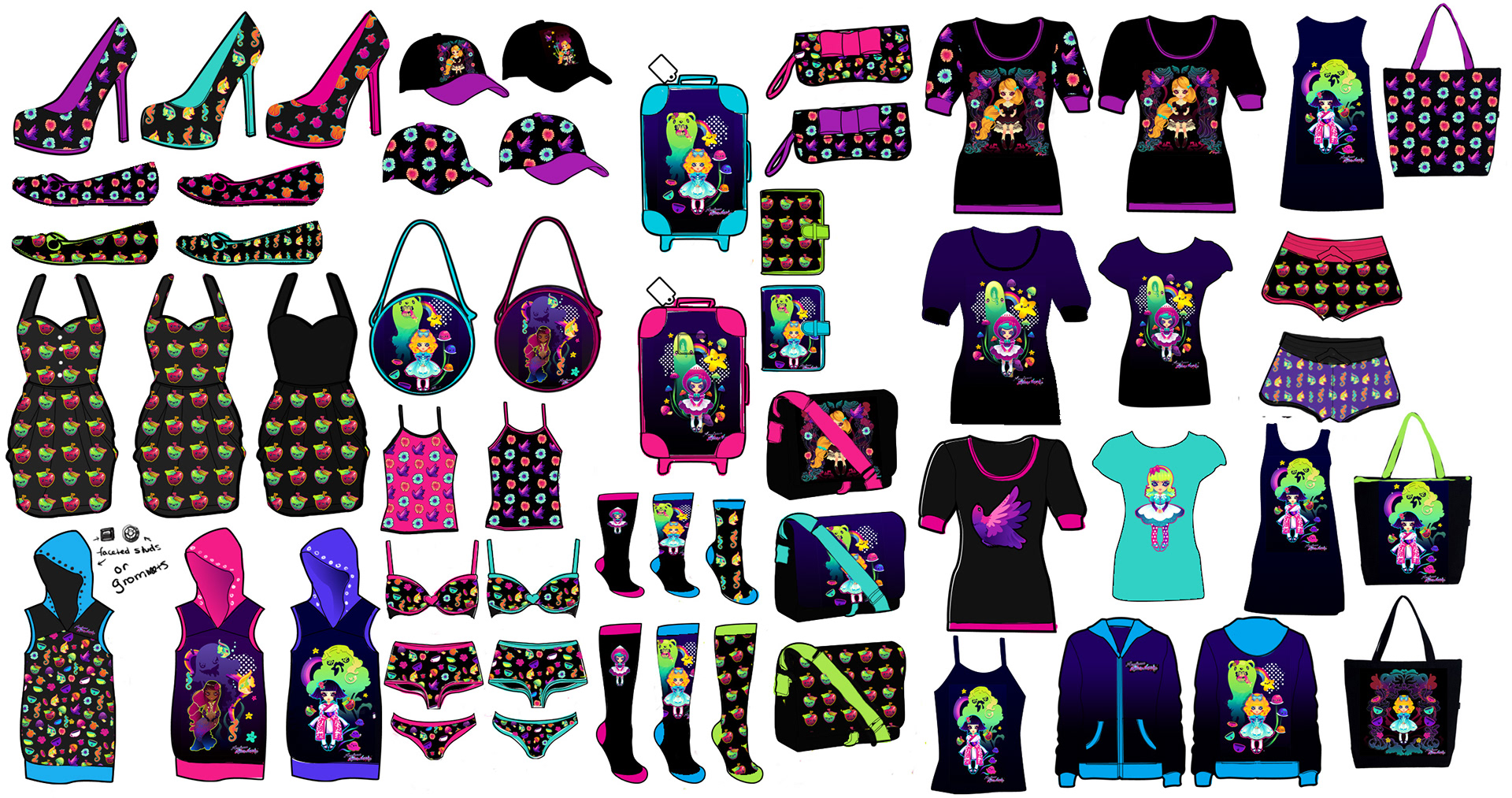 I've decided to add some of these designs to my own Society6 and assorted shops online. Especially in the form of leggings and t-shirts. Links and content will be updated once they go live.