Music Pink n Blue accessory designs.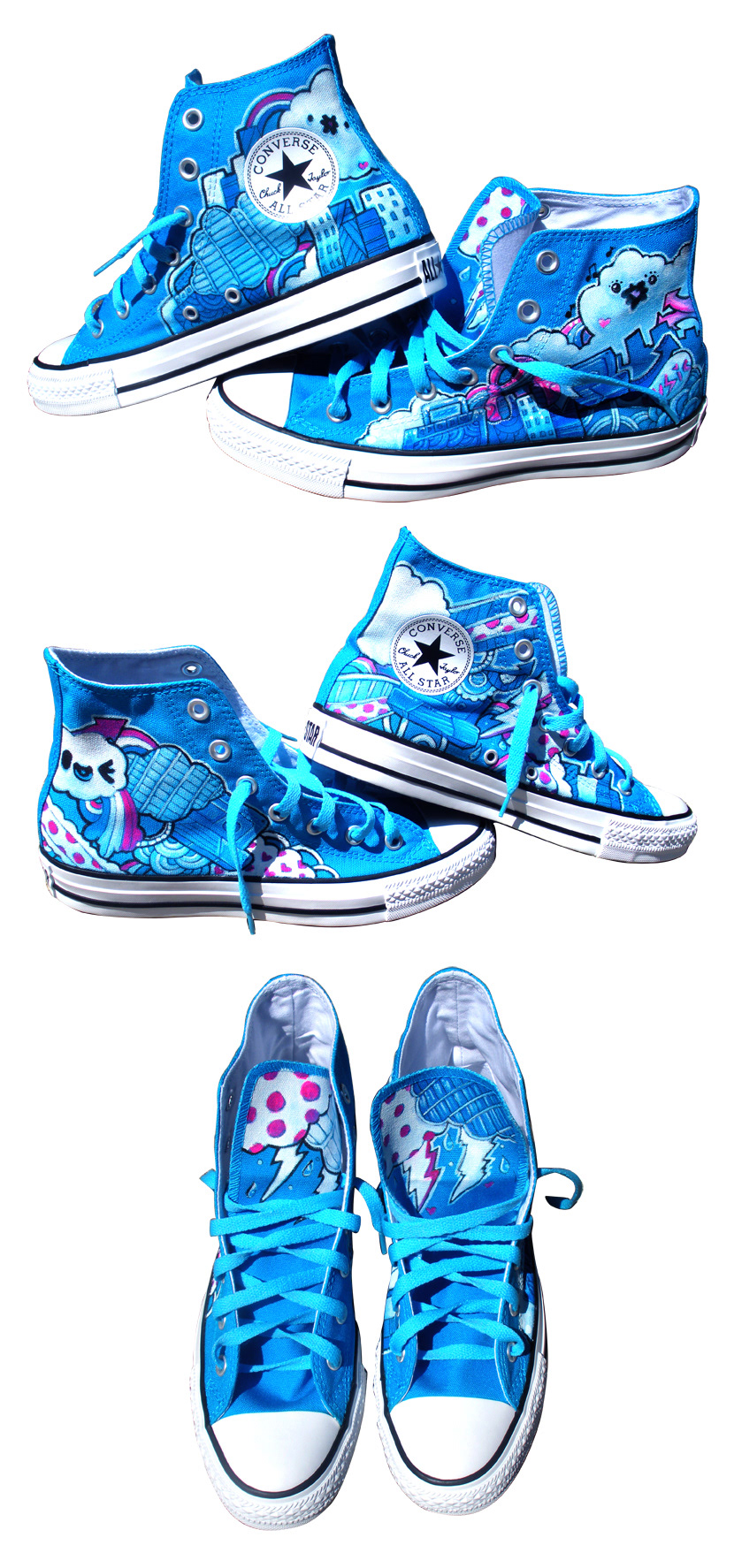 The first itteration of this design 2008.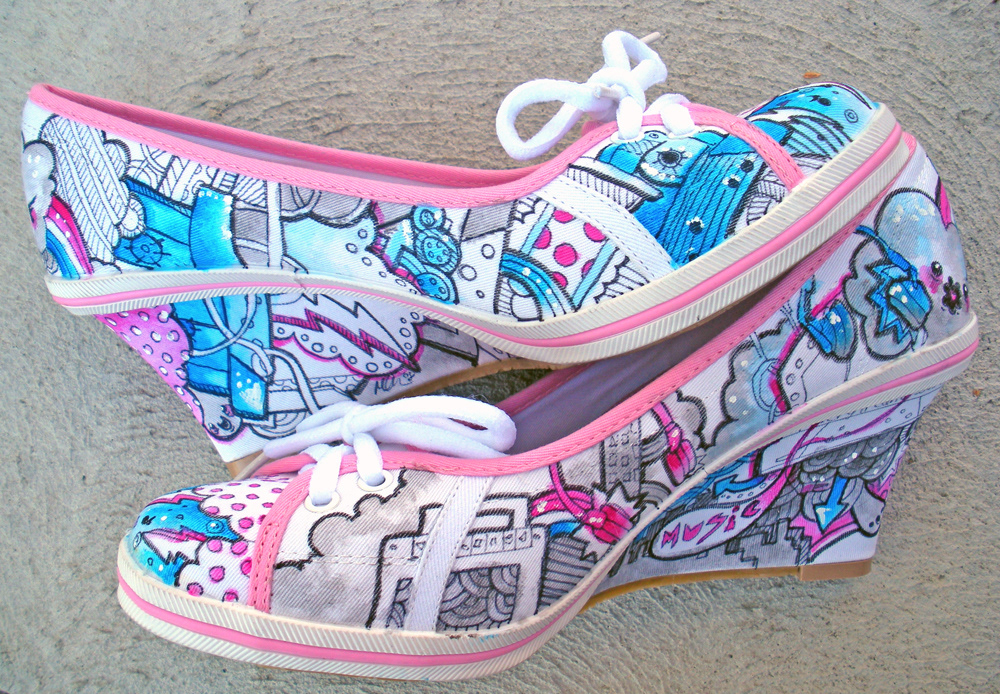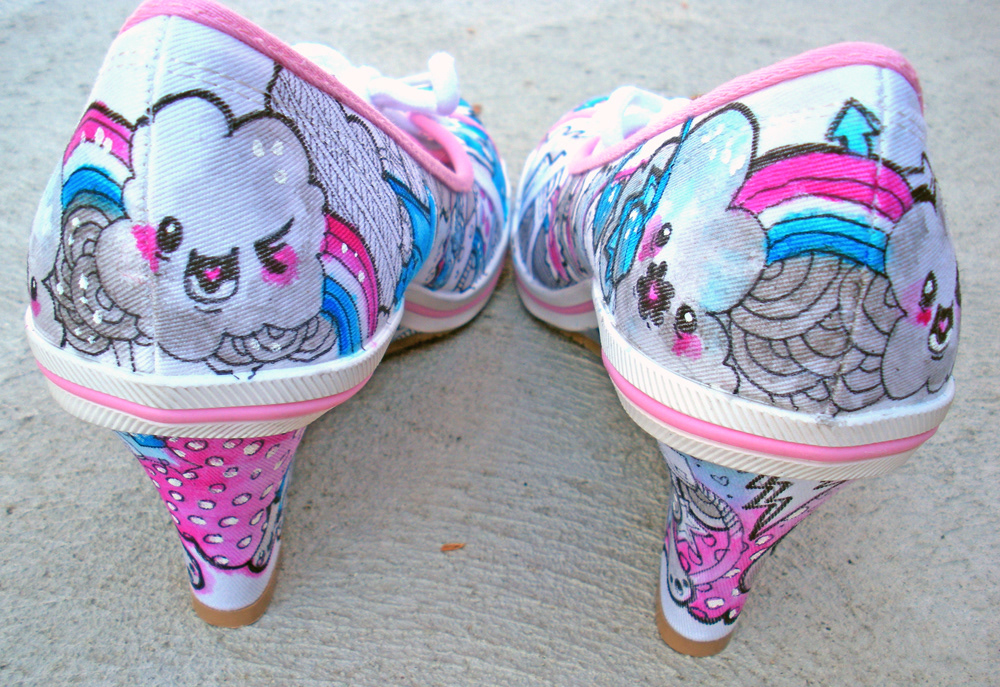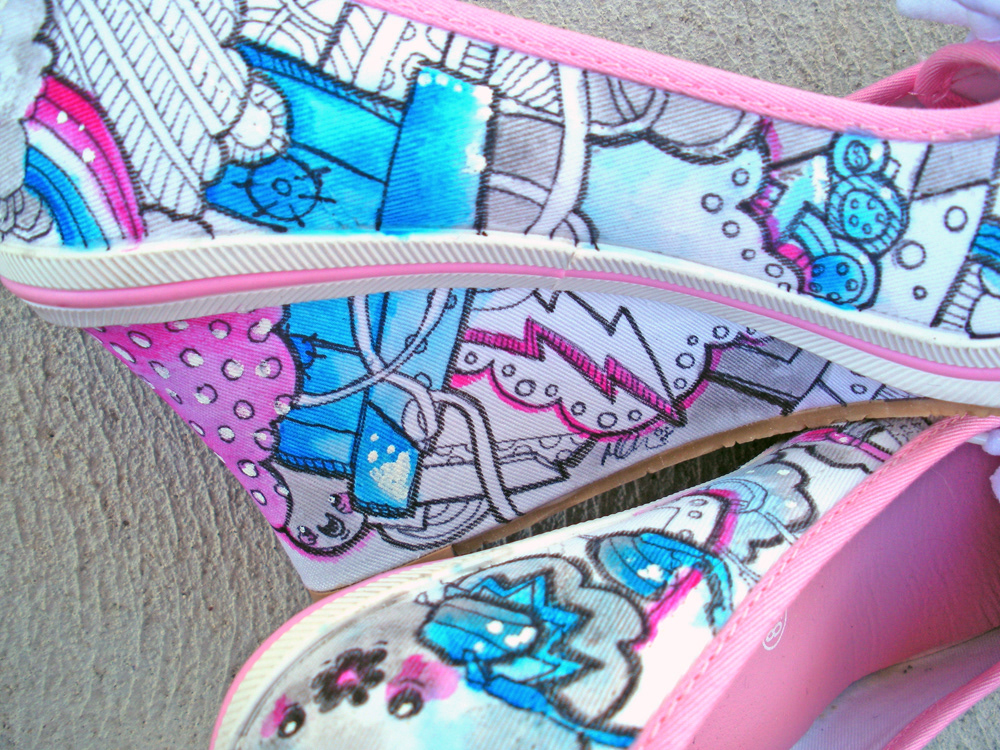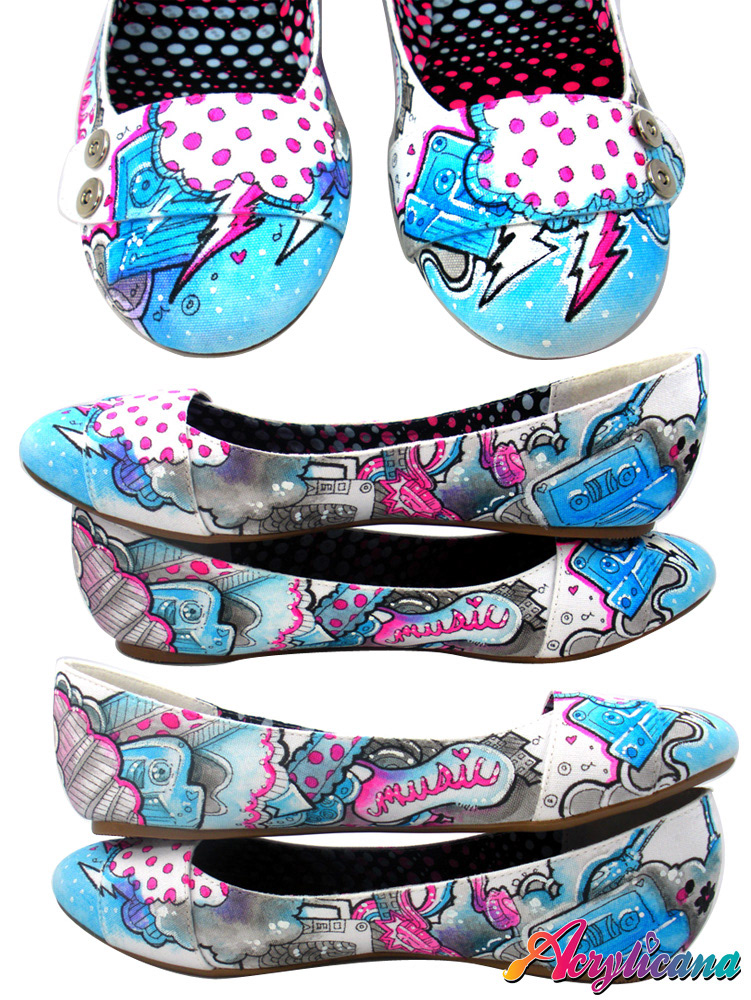 Mass-produced shoe line with Apparel Dynasty.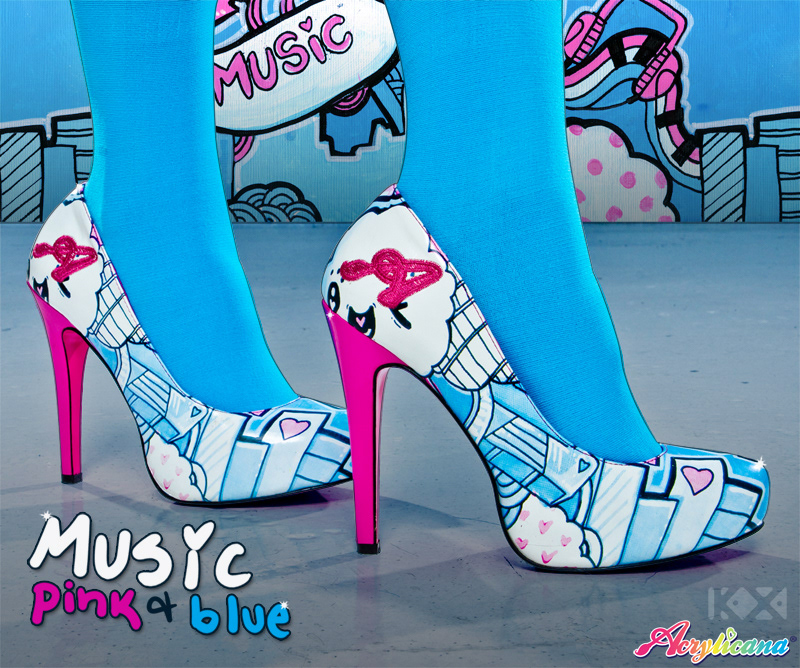 Print quality not as deep/bright as the original paintings, sadly. These were sample-quality styles, later produced at a higher quality.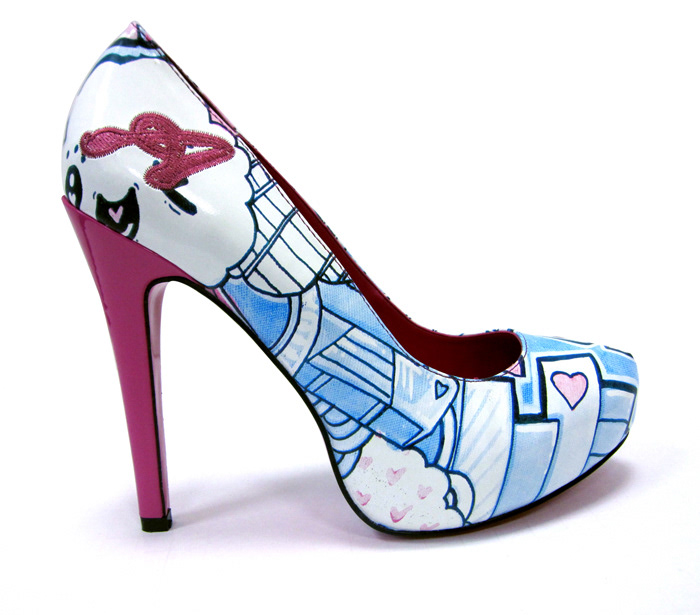 Original acrylic paintings. Acrylics on canvas paper.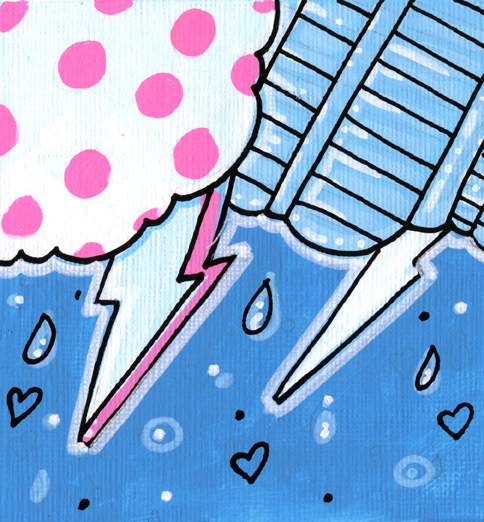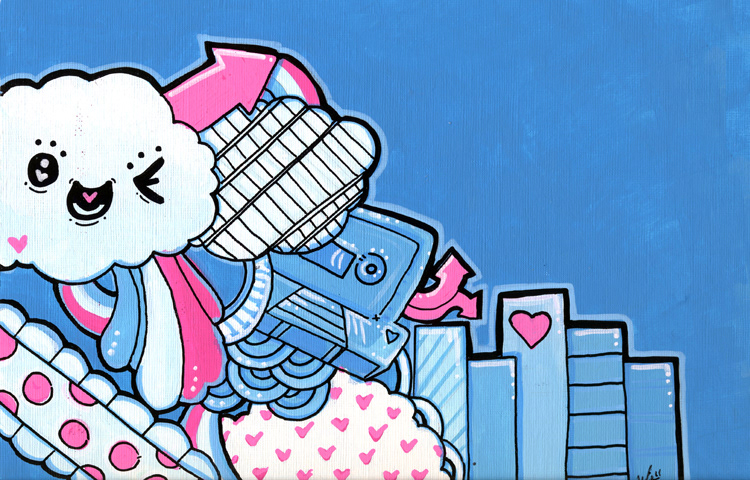 Initial sample of the shoes were redrawn, without permission, by the factory. Needless to say, they were resampled before being put into production. Acrylicana®, when produced, is a brand intent on keeping the fidelity of the original artwork I've produced. This (illustration integrity) remains one of the top reasons Acrylicana® and Apparel Dynasty parted ways in 2012.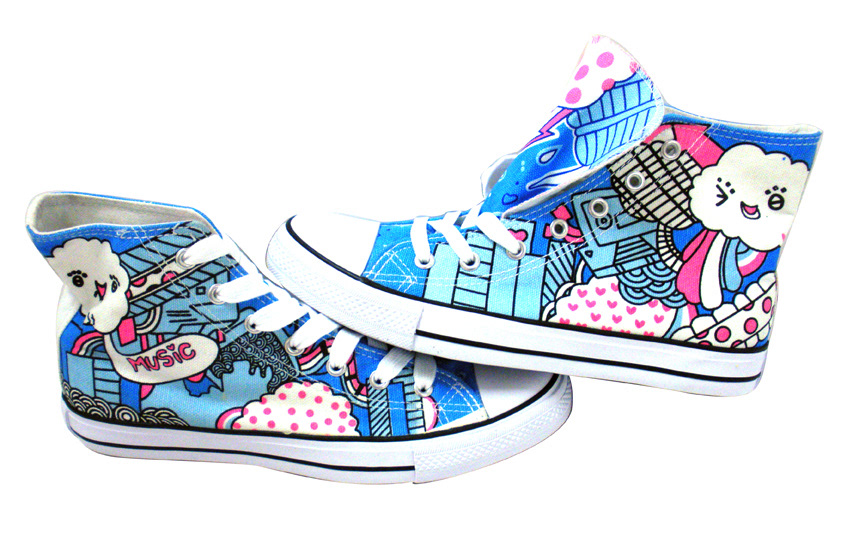 Sellsheet/flier for the proper version of Music Pink n Blue kicks.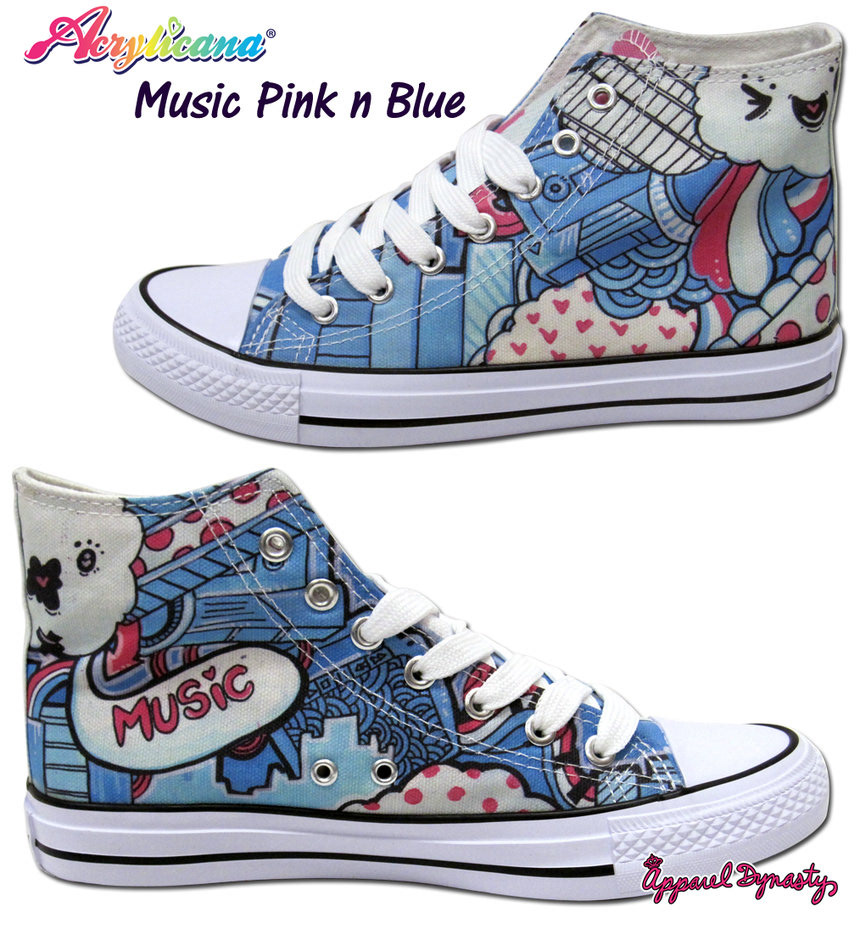 Cell phone/camera holder.  Note the print quality looks handpainted (i.e. printed directly from the poriginal acrylic paintings).