Various designs, mostly handmade. 2007-2011
Custom crochet Bitty Love Bot toy. One of a kind.
Custom crochet Chiipi Roru toy charaters.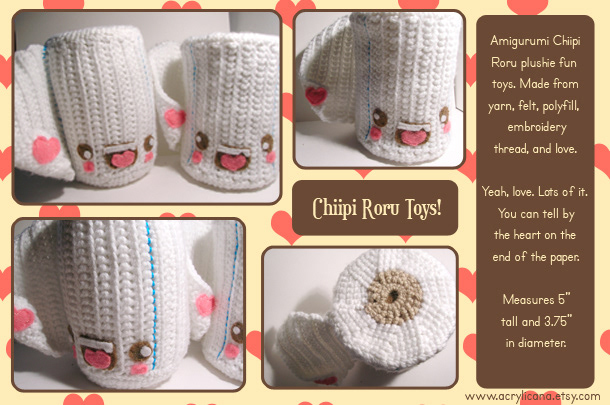 Custom painted jewelry box.
Custom plush milk box friends.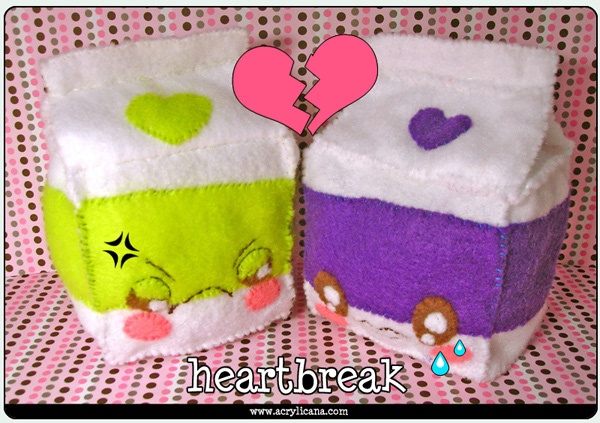 Limited run screenprint. "Fun to Funky"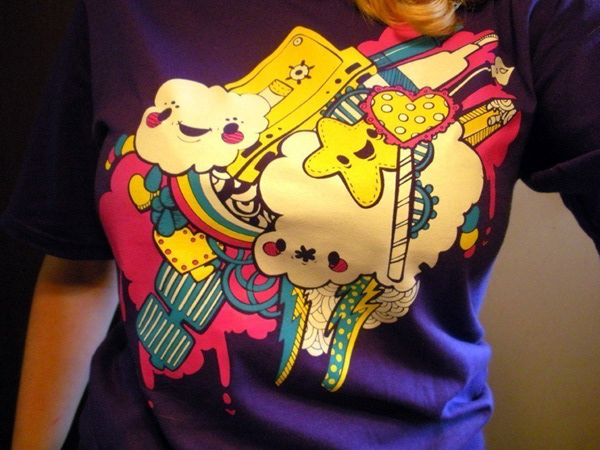 Custom painted messenger bag.
Custom painted urban vinyl Qee for a show in 2009.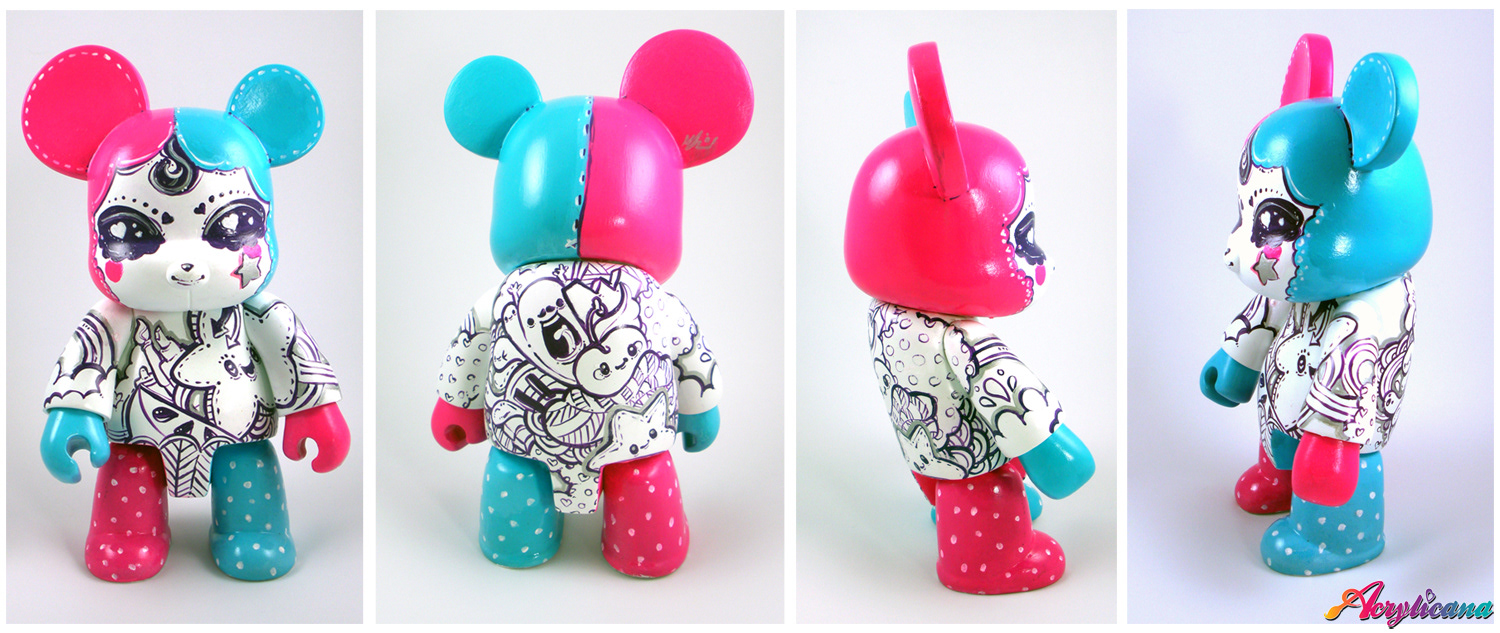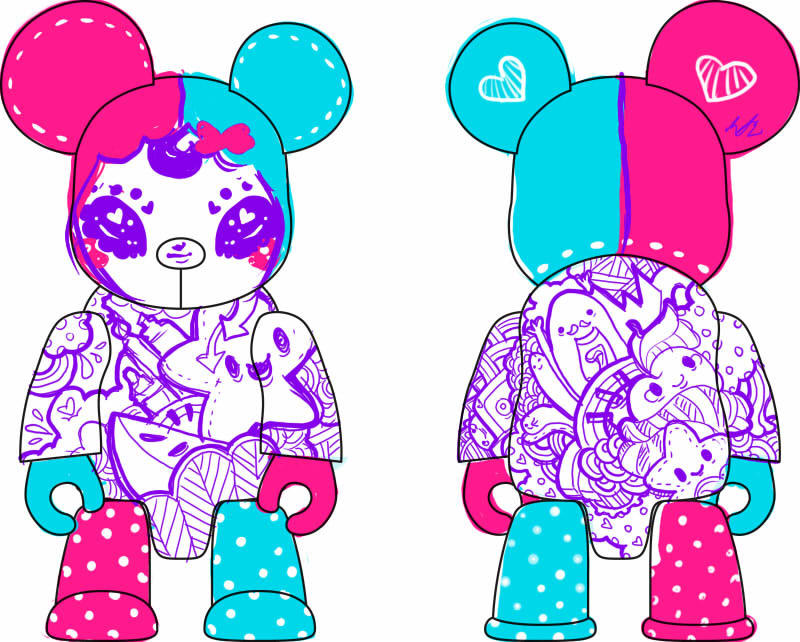 Custom applique totebag. 2007.
Tedsie. Amigurumi toy. Crochet.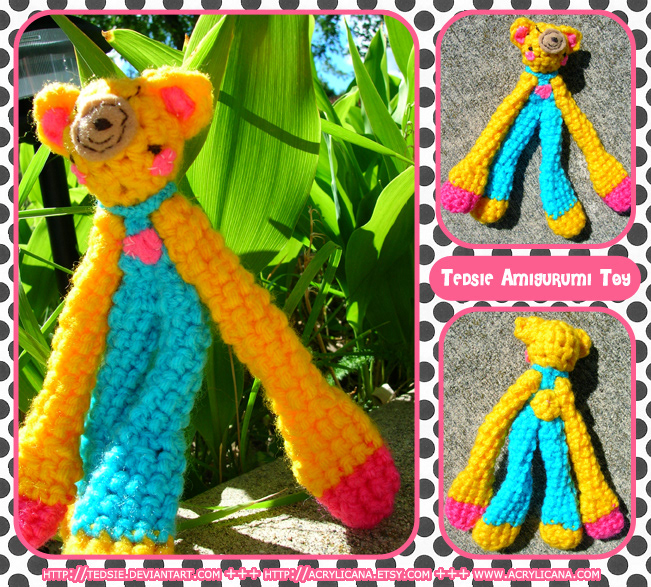 Custom designed and handsewn plush toast totebag. 2009-2011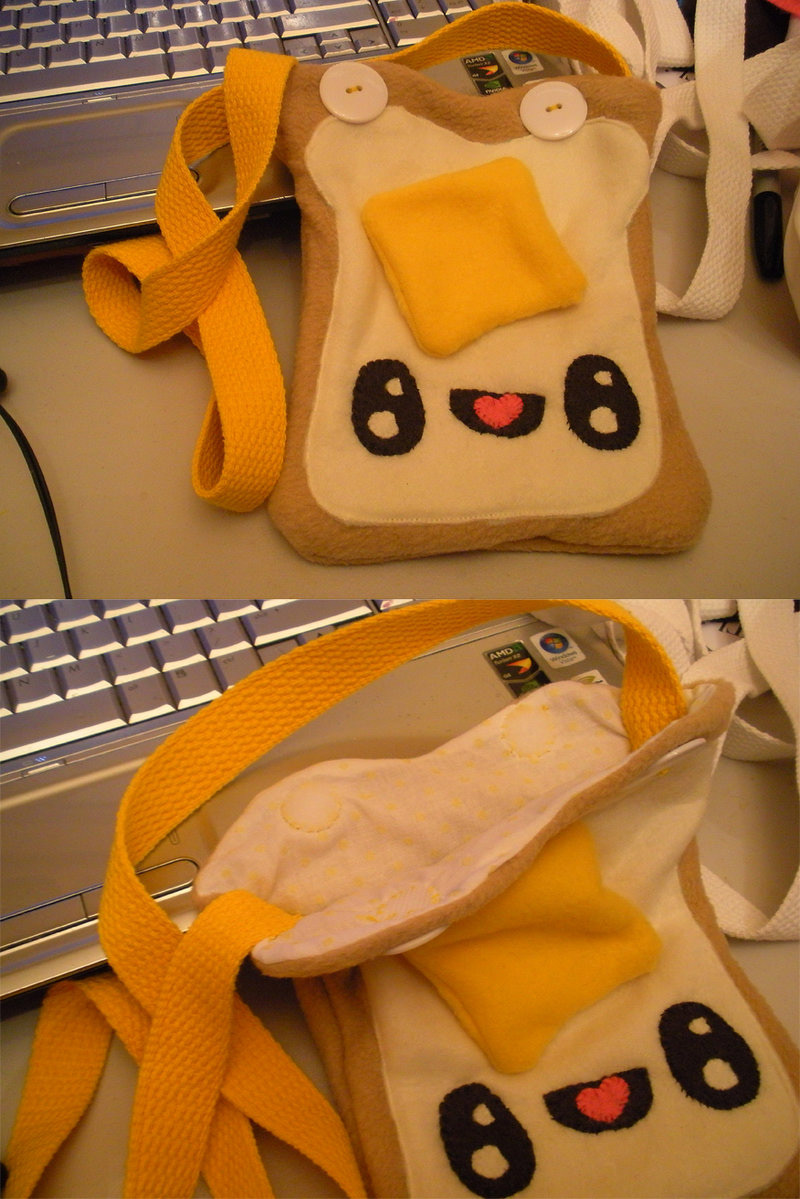 Custom painted totebags. 2007.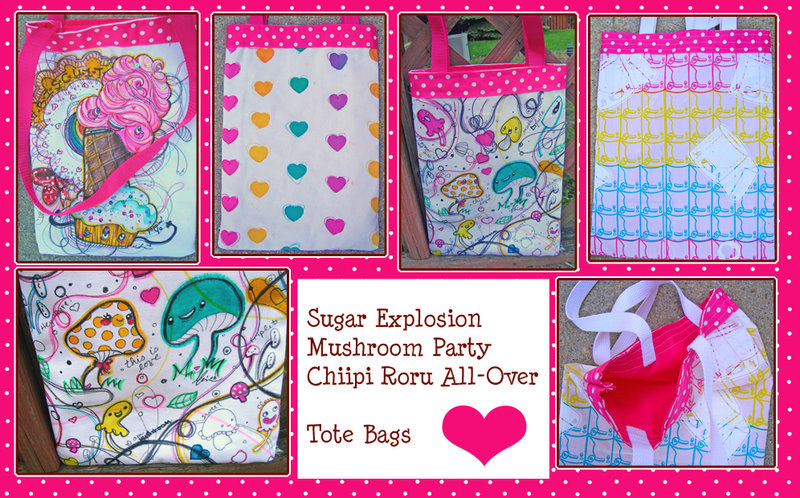 Custom silkscreen (handprinted) and applique totebag.  2007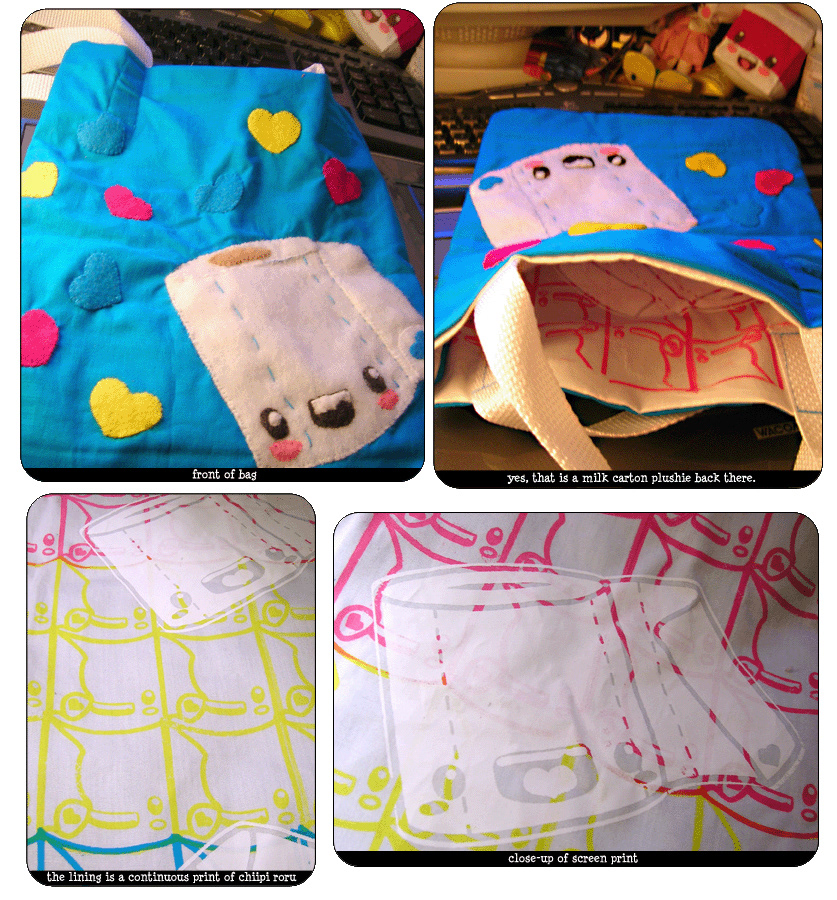 Custom painted CD case. 2008.