Popoids™ was originally produced in the 80's by TOMY. In 2017 it was reimagined by Kahootz Toys as a part of the Romper Room™ line. My role was to illustrate Popoid™ pieces, builds, and create fun and cute lifestyle illustrations for the brand for my fellow Kahootz team members to work with. Check out the project below!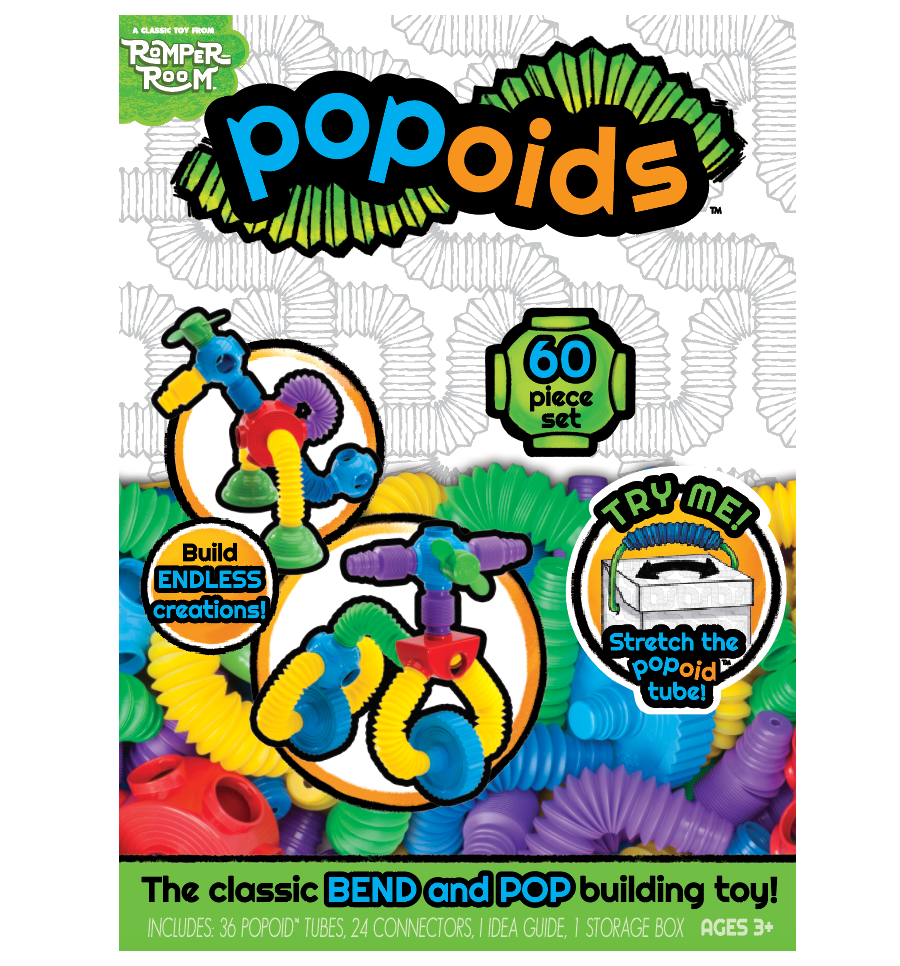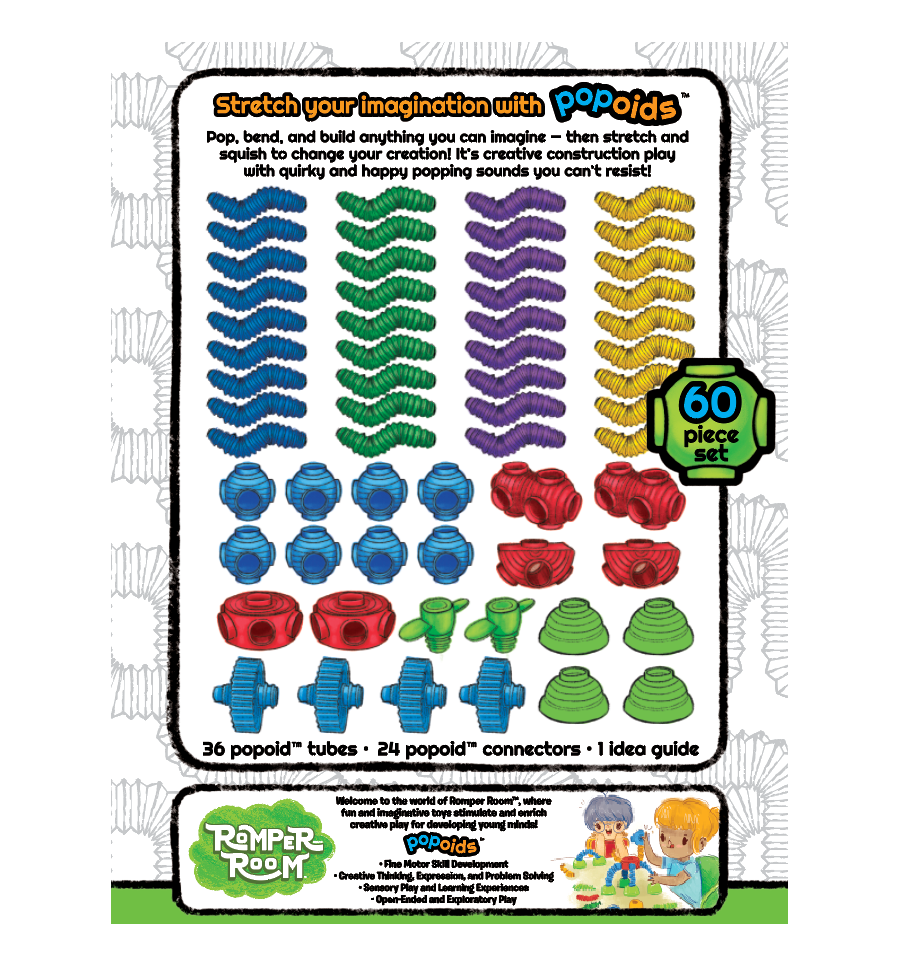 Credits

Art Direction / Design: Brent Oeschger
Product Dev / Design: Laura Morrison
Illustration / Design: Mary Winkler
Copy Writer / Design: Michelle Delacourt
Product Photography: Bob Foran


© 2017 Kahootz, LLC. POPOIDS and ROMPER ROOM are  registered trademarks of Kahootz, LLC. All Rights Reserved.