LatchKits™ brings back latch hook rugs in style with printed canvases for an easy-to-create mini rug or wall hanging. My role in this project was instruction illustrations used on packaging and in the illustration guide. You can check out more at Kahootz Toys or the LatchKits™ website.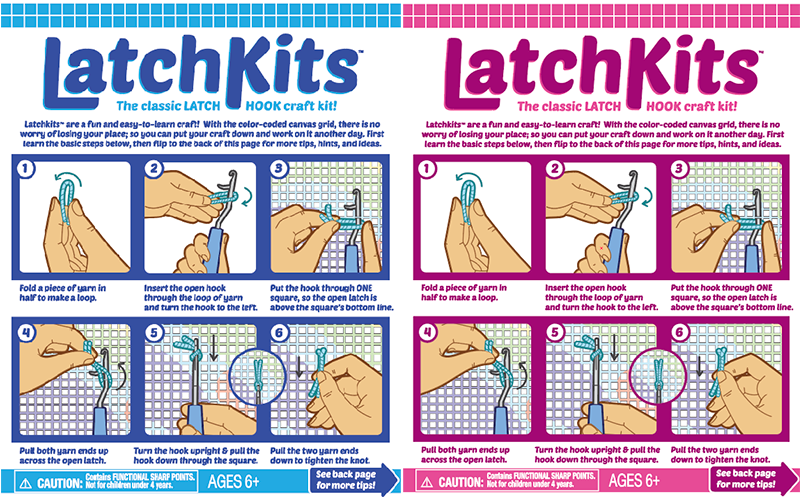 Credits

Art Direction / Design: Brent Oeschger
Product Dev / Design: Laura Morrison
Illustration: Mary Winkler
Additional Copy Writing / Marketing: Michelle Delacourt
Product Photography: Bob Foran


© 2017 Kahootz, LLC. LATCHKITS is a registered trademark of Kahootz, LLC. All Rights Reserved.