Assorted proposed dresses and accessories from 2010
Several of the designs were sampled up, though not exactly as depicted in the initial sketches below.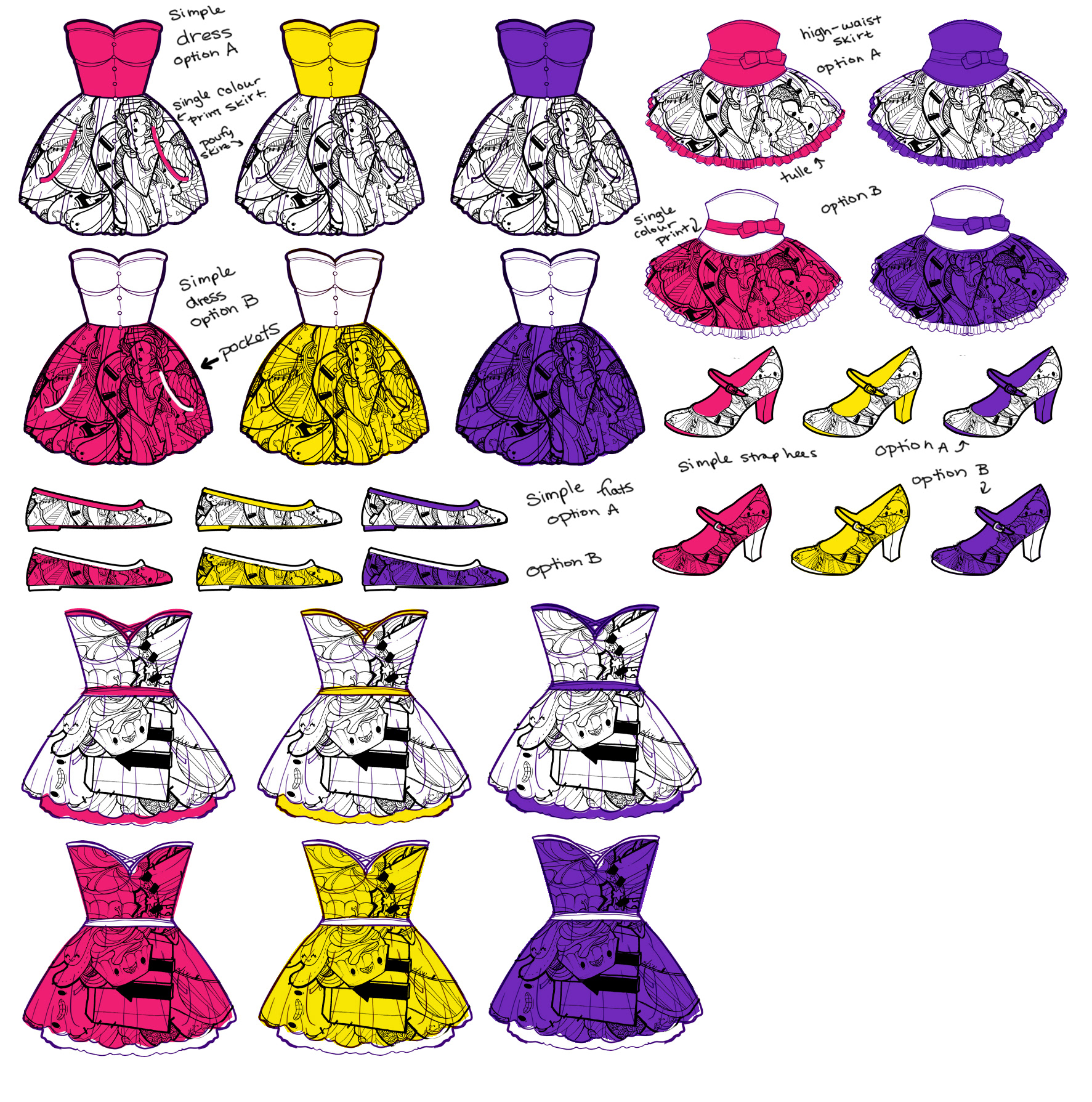 The main Acrylicana line was proposed to consist of three color sets: ipnk, yellow, and purple.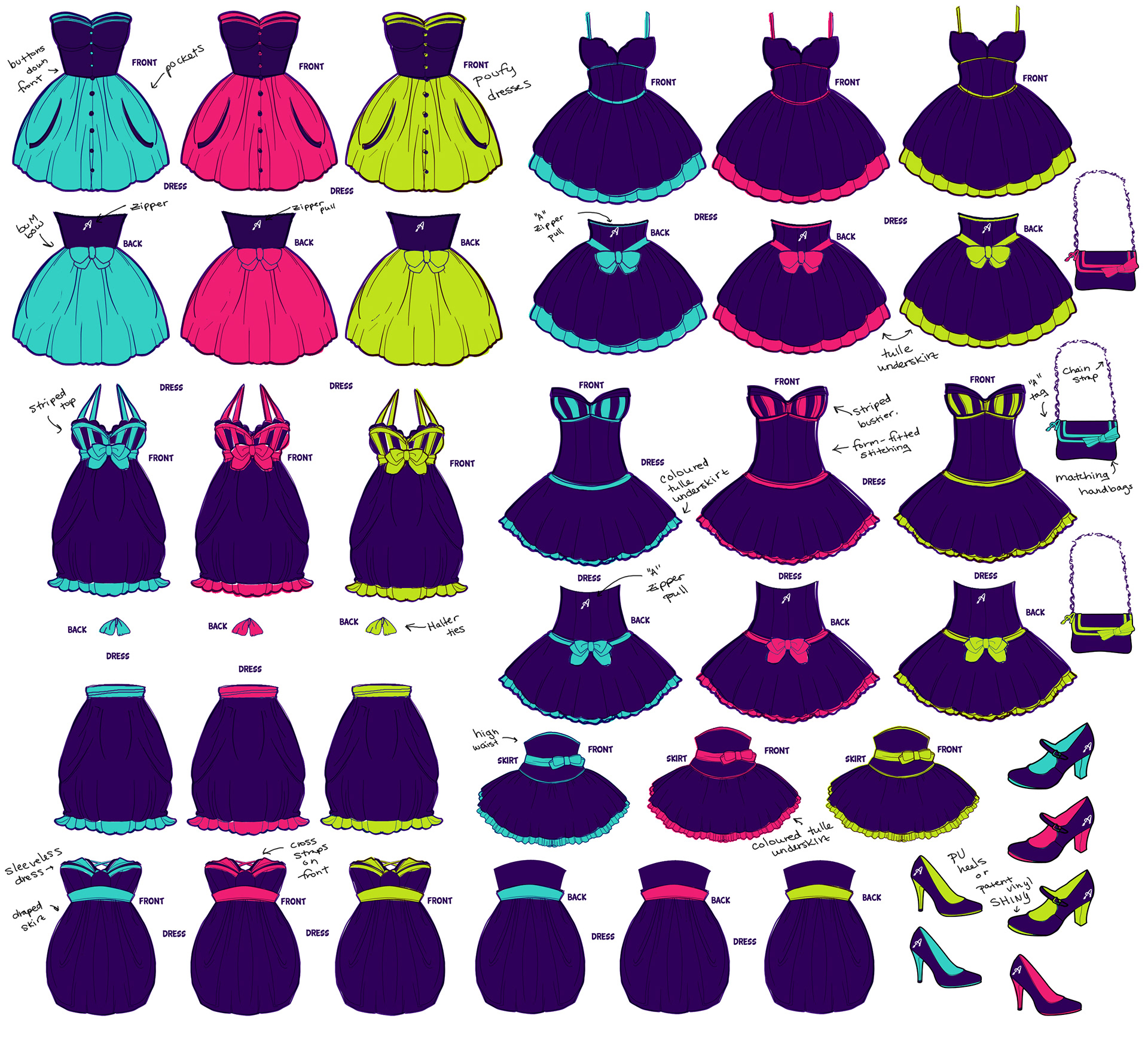 The After Dark collection was a more mature line, consisting of beautiful party dresses with minimal prints from the illustration line and minimal branding.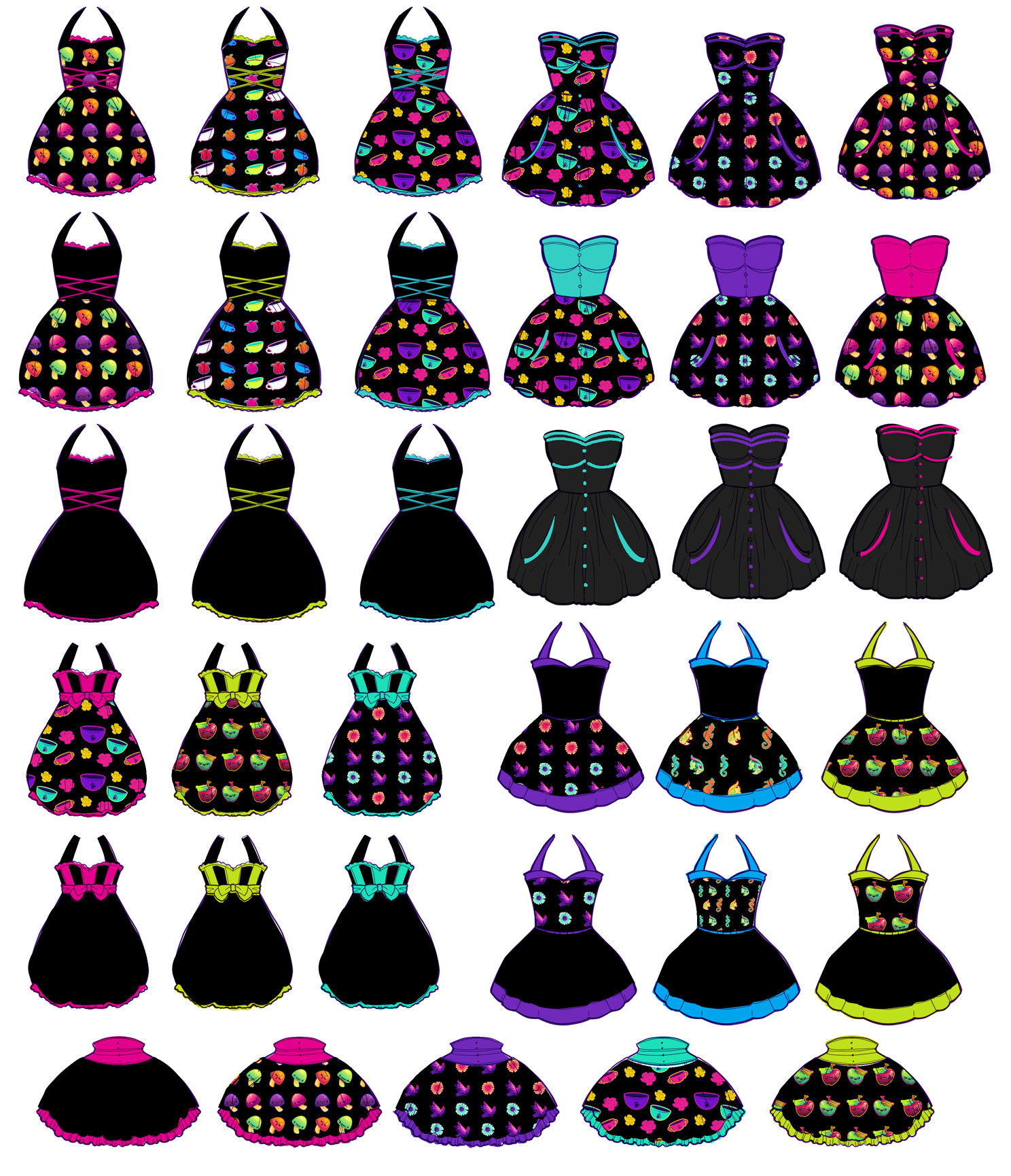 It was then proposed that more of the prints were to be featured on skirts and bodices. I stil prefer the first two, but the fun of cranking out concept art is knowing what works and what doesn't. 

Some samples were made, but they didn't resemble my vision for the line, and the proposed dress line was scrapped. Perhaps a future endeavor with a different team.